Welcome to SeAMK Library!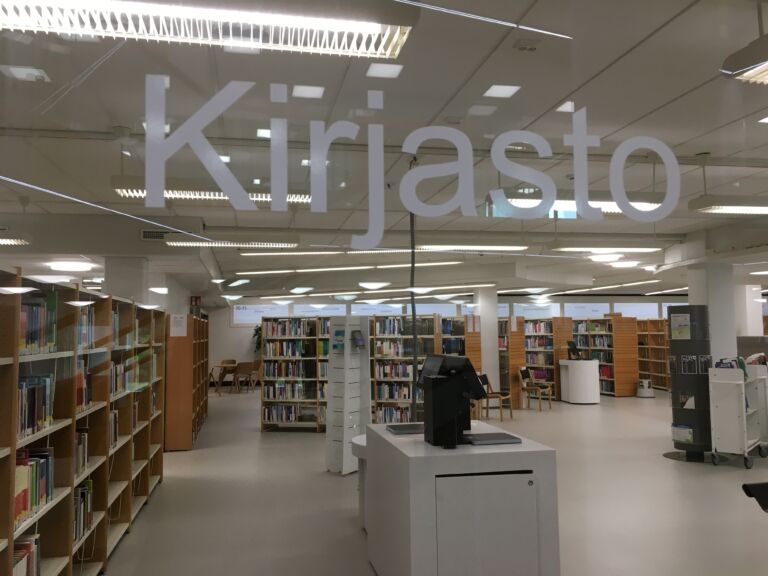 Congratulations for receiving a study place at Seinäjoki University of Applied Sciences and welcome to the SeAMK Library! In your future studies you will need reliable and high-quality professional and scholarly information. Library offers you text books, research publications and other study material both printed and online.
Library on Frami Campus
SeAMK Library is situated in Campus House on Frami Campus. Library hours and contact information are available on library's website.
Order library card in advance – mobile card available

To borrow books from the library you'll need the SeAMK Library's library card. The card is personal, free of charge and you must have it always with you when you wish to borrow books. You cannot use library's self check-out machines without the library card and PIN code.
We recommend you to order library card in advance by filling in the application form. Wait for our confirmation email and come to visit the library to pick-up your card and to present your ID card.
Take a screenshot of your library card barcode and save it on your smart phone. Then you'll have the card always with you. See instructions on library's web pages.
If you are a member of the student union SAMO and have a student card, it is possible to save it as a library card as well. Mobile student card (Slice) is not working as a library card.
Using the library and resources
On SeAMK-Finna, library's search service, you'll find printed and electronic books and journals, as well as theses and e-resources.
Log

in with your SeAMK user account and you will have access to all e-resources. When you login for the first time, add your library card to your account. On SeAMK-Finna you can renew your loans and make requests on both books on loan and on shelf. In SeAMK Library  there is self-service for collecting the reservations. You can pick-up your reservation from the book trollies found in Tapio-sali on ground floor. The reservations are placed under your library card or your student card number.
The degree students of the university are allowed to use library's electronic resources even outside the university network, for instance at home or on mobile devices. Use your SeAMK university username and password to log in.
Check our library guides How to use the library and How to use e-resources for more details.
Tips for the new student
Participate in the Orientation Day Programme and follow the introductory lecture on library and information services
visit the library's website and library guides. If you are a nursing or international business student, check library guides especially designed for you.
Feel free to ask if something is not clear.  Send us email kirjasto(at)seamk.fi, give us feedback or chat with us. We are here to help you!