Welcome to Seinäjoki University of Applied Sciences Library! SeAMK Library is located in the Campus House (Kampustalo) in Seinäjoki. Address is Kalevankatu 35. Library is open for everybody.
Opening Hours during semester (Sep–May)
Self-service Mon–Fri 9:00–10:00, customer service Mon–Fri 10:00am–6:00pm. During self-service library doors are open, but there is no staff at the information desk.
on eves of midweek holidays 9:00am–3:00pm
limited opening hours on weeks 9 ja 42, in June-August and between Christmas and Epiphany
Any changes in the hours are notified on library's web pages and on social media. Follow us!
Phone tariffs 8.4 cents/min (incl. VAT 24%)
The location of the main entrance to SeAMK Library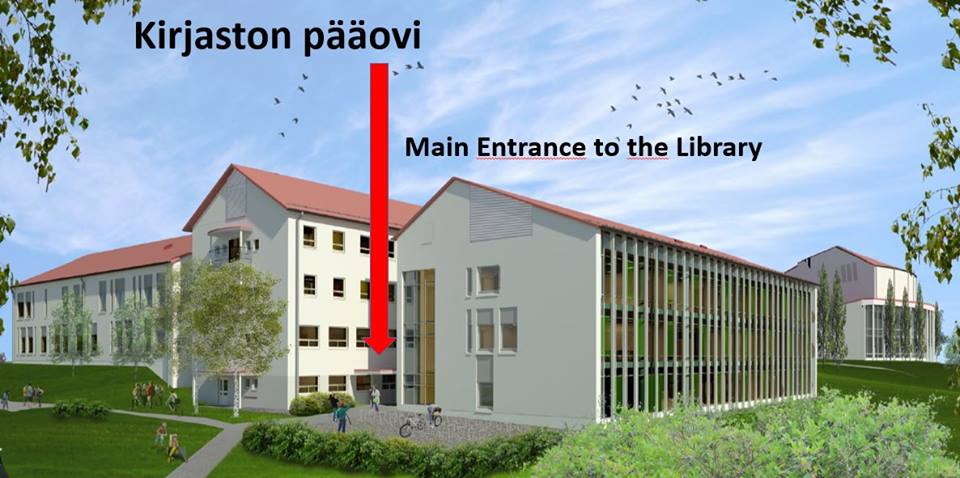 The main entrance C0 to SeAMK Library is located opposite to the Tower House student apartments.
The after hours book drop box can be found at the C0 entrance, as well.