Welcome to Seinäjoki University of Applied Sciences Library! Library's opening hours are valid during semester. We have limited opening hours on week 9 ja 42, in June-August, between Christmas and Epiphany and on eves of midweek holidays. Follow library news on web site, Facebook, Instagram or Twitter!
Phone tariffs 8.4 cents/min (incl. VAT 24%)
The location of the main entrance to SeAMK Library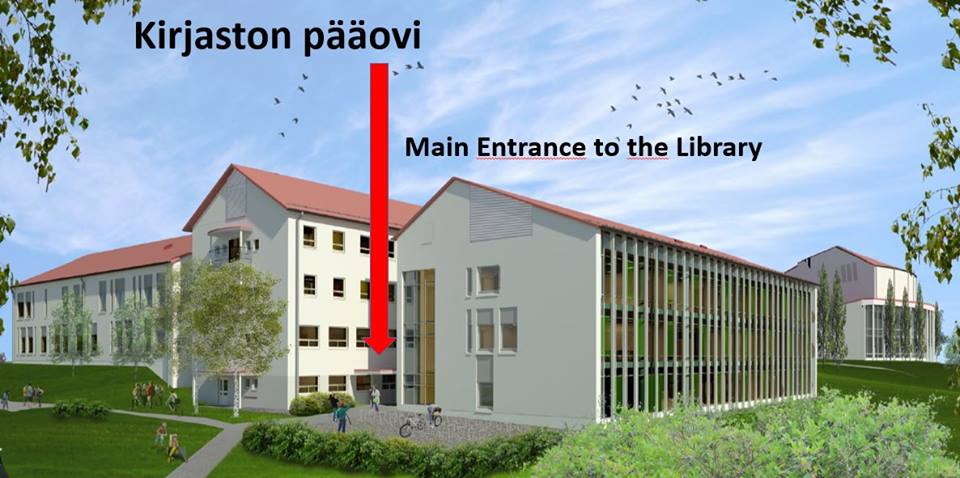 The main entrance C0 to SeAMK Library is located opposite to the Tower House student apartments.