Self-service in the library 9am–10am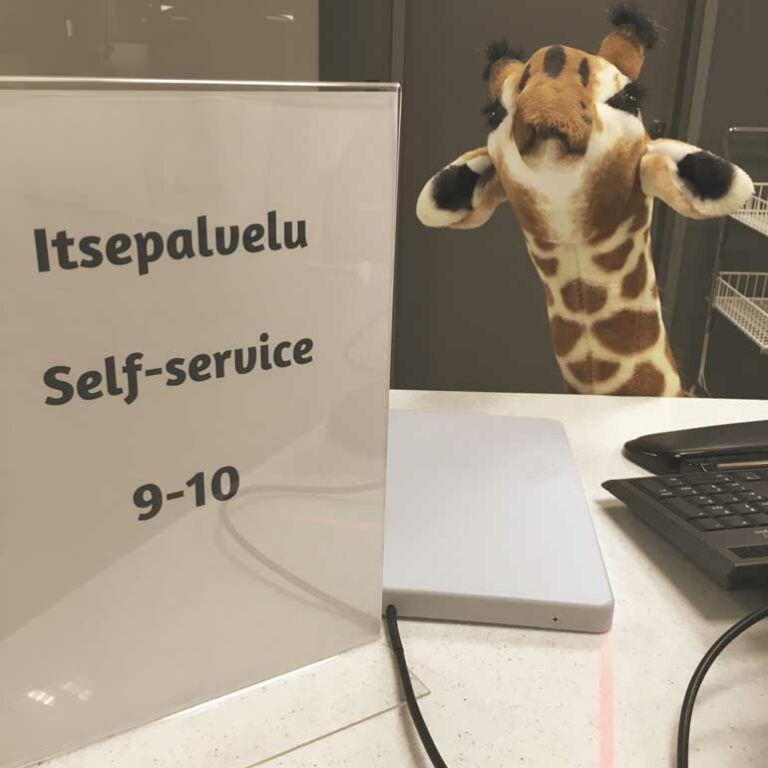 There is self-service in SeAMK Library in the mornings 9:00–10:00. Library doors are open, but there is no staff at the information desk.
Patrons may use the library independently. They can search for books by using our SeAMK-Finna web service. In SeAMK-Finna you will find information on both printed materials and electronic resources available at the library.
You can borrow the books by using self-check out machines and return books to the self-checkin shelf. If there is a request by another patron, the machine will notify you. Drop the reserved book the box next to the self-checkin shelf.
Patrons may pick-up their requests from the book trollies situated in Tapio Hall (Tapio-sali). Don't forget to check-out the books by using the machine in Tapio Hall.