Results of the national user survey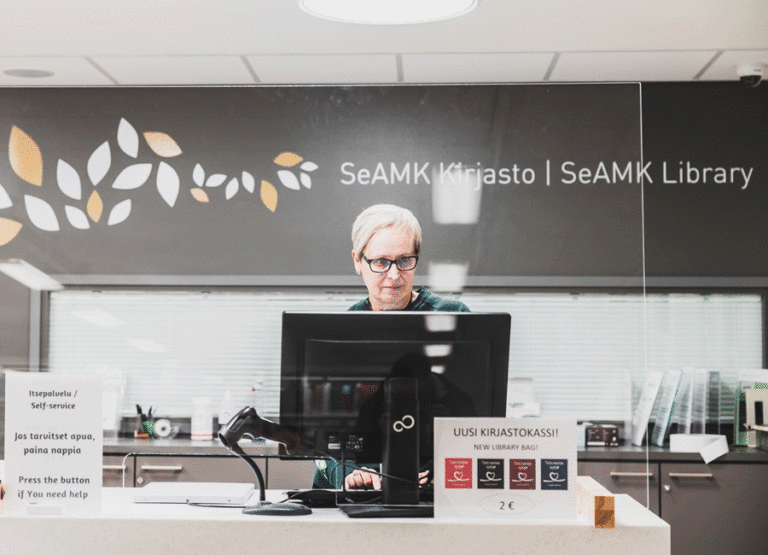 The national user survey of universities of applied sciences libraries was conducted on Sep 19 – Oct 14, 2022. There were 167 respondents who evaluated SeAMK library services. The previous survey in 2020 received 179 responses, so the number remained at the same level.
The majority of respondents, 85%, were students, most of them in their 1st or 2nd year. 8% of all staff members responded to the survey. Around half of all respondents are studying or working in the education field of Health Care.
Respondents gave SeAMK Library an overall score of 8.33 on a scale of 0-10. We got positive feedback for our customer service, location and self-service facilities. Respondents felt that the most important aspect of the library services is that they work well as a whole.
Respondents value staff members' support, free services, collections and facilities. Without a library, information seeking would be more difficult and it would make it harder to find reliable sources.
Respondents hoped for clearer websites and more guides, for example video tutorials, for searching and using information. Surprisingly, some asked for longer loan periods and others for shorter loan periods, especially for e-books, in order to make them available to as many people as possible.
A sports watch was drawn among all respondents and product prizes among SeAMK students and staff. The winners have been notified. Thank you to all respondents!