Library's new web pages opened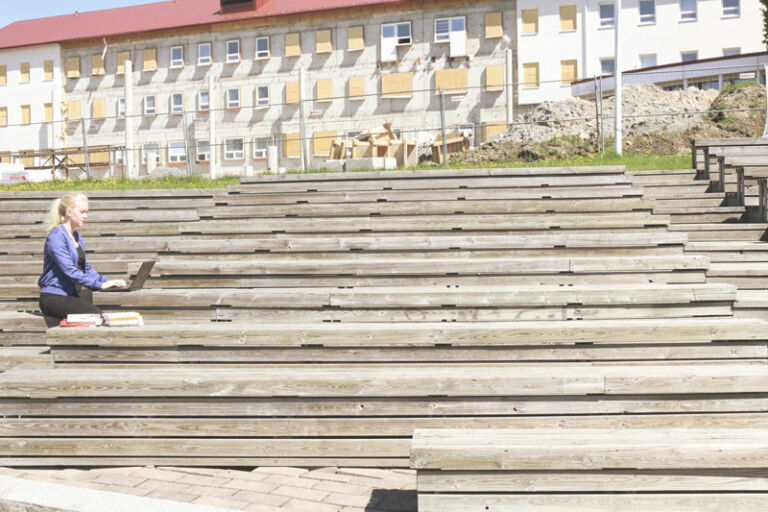 Seinäjoki Academic Library's new web pages have been published simultaneously with university's pages. The pages are now easier to use and find information. The pages are also responsive  so they are better to look and use on mobile devices as well.
You can find information and instructions of library services under three main menus: Using the Library, Finding Information and Library Info. The photo on the front page shows part of the construction site of the new Campus House where Campus Library is moving back in the summer of 2018. Through quick links on the front page you can move to the most used services such as renew your loans on SeAMK-Finna, explore our e-book services and other e-resources. Through the search box on the front page you can find both printed and electronic materials on library's own web service SeAMK-Finna.
Library's contact information, current news and social media services are easily available on library's front page. The footer contains links to e-resources and library guides. The majority of the links will take you to already familiar library and subject guides.
The new site has been published both in English and in Finnish. We are looking forward to your feedback.