Library Guides have been revised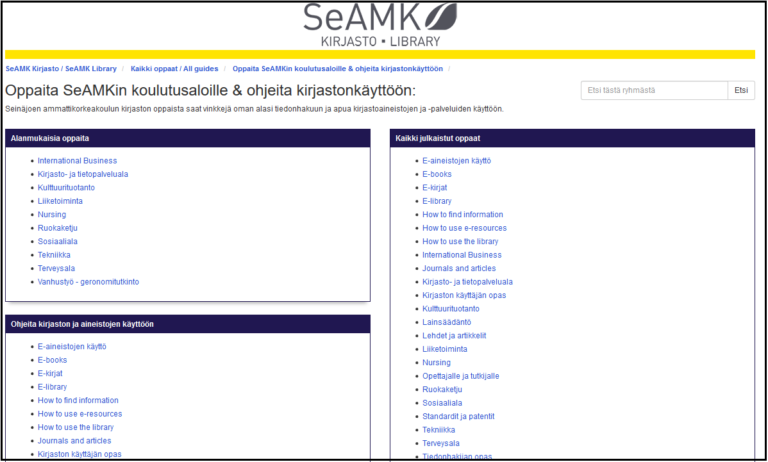 On library's web page, you can find various library guides made by the library staff. International Business and Nursing guides are intended to help students in those fields. Library Information guides are intended to help patrons to use library services and resources.
Most of the guides have been revised this autumn, but in some parts the development still continues.
Accessibility in guides
The reason for the revision is the Digital Services Act, which obliged all public sector actors to make their online services compliant with the accessibility requirements by September 23, 2020. Accessibility of online services means that as many people as possible can access online services as easily as possible.
The revision of our online services began in the spring with the editing of university's and library's websites. Now the library guides have also received similar treatment. The most visible change for patrons is the shift of the menus from the top to the left.
The visual look of the guides has also been changed into the new brand colours of the Seinäjoki University of Applied Sciences. The guides can now be easily accessed on different devices. The functionalities have also been modified to work as well as possible with, for example, various screen readers.