Library's move almost ready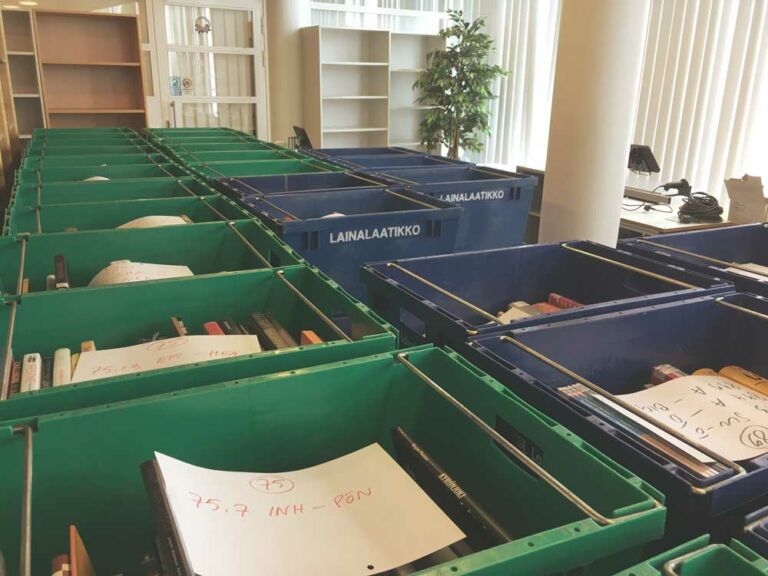 Library's move to the Campus House is almost ready. The new SeAMK Library will be opened in refurbished Campus House in Seinäjoki, address Kalevankatu 35 on Thursday August 30th at 9am. Agriculture Library is open beginning from Monday Aug 20th, 2018.
All the collections and services of both Campus Library and Health Library have been moved to the new premises in Campus House. The present library operations and services of Health Library in Mediwest building has come to an end.
Long loan periods
Due to the move the loan periods are longer. The due date for the loans is Sep 12th 2018. You can renew your loans unless there aren't any requests on them.
Returns during the time libraries are closed
Utilise the long loan periods and return your loans to the new SeAMK Library in Campus House in autumn. You can already return books to the book drop next to library's main entrance in Campus House. When the door is open, you can also return books the book drop in the entrance hall.  Until Sunday August 26th you can return books to the book drop in the front of Campus Library in Frami A or to the book drop by the front door between Frami buildings A and B. Watch the video of the book drop location.
Requests and reservations
You can already request books that are available on shelf or make reservations for books that are charged by another patron. You may pick-up your reservations beginning from August 30th as you have got an email message from the library.
Contact information
As the libraries are closed, you may contact us by email or phone. Library's chat service will be opened on September 3rd.
SeAMK Library, tel. +358 40 830 0410, kampuskirjasto(at)seamk.fi
SeAMK Agriculture Library, tel +358 40 868 0148, maaseutukirjasto(at)seamk.fi
Don't forget the E-library
E-library and web services are available as usual. You can download and loan e-books and browse and read e-journals and e-articles. E-library and the guide on How to use e-resources are available on the net.
We thank you for your patience and understanding during the move process!
Follow library's move on Instagram, Facebook, Twitter and Flickr.