Learn human anatomy on Visible Body database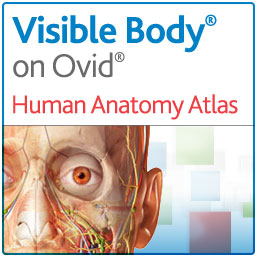 SeAMK has purchased Visible Body 3D-based anatomy databases for the students and staff. They are especially useful for physiotherapy and nursing studies.
Three Visible Body visual 3D databases available
Human Anatomy Atlas

A comprehensive 3D atlas of the human body

Physiology & Pathology

An interactive guide to core processes and common diseases of the human body

Muscle Premium

A detailed guide to understanding how muscles and bones interact, and how common injuries and conditions occur
Access to Visible Body is available on SeAMK-Finna and vai E-library.
More instructions available on library's web pages
More information about Visible Body databases and instructions on how to download them onto your computer and mobile devices can be found on our e-book guide. Please also check the permissions to use the Visible Body content on your written work.
Introductions of Visible Body databases on YouTube
Human Anatomy Atlas (duration: 2 minutes)
Physiology & Pathology (duration: 1 minute)
Muscle Premium (duration: 2 minutes)
The databases are available on SeAMK computer network and through remote access. Login to remote access with your SeAMK credentials.