Get a library card in Tuudo!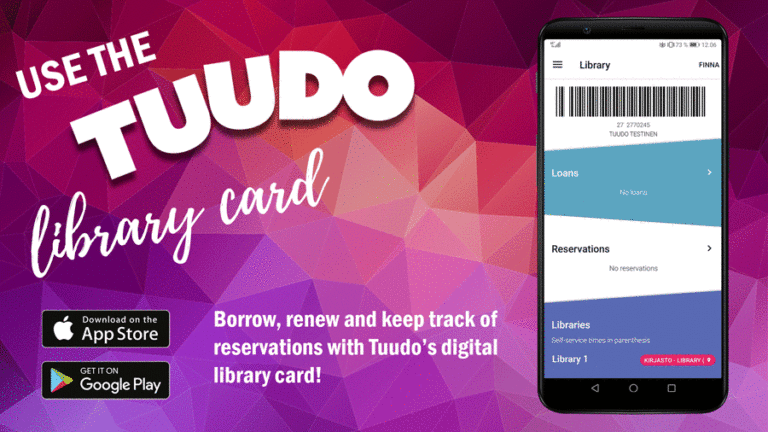 Tuudo mobile app is available for students and staff at SeAMK. In addition to the most important student services, you'll find SeAMK library services there, as well.
Use the Tuudo mobile app to
borrow book with Tuudo's digital library card
renew your loans
check your fines and fees
follow your requests
get due date alerts
get item available notices
check library hours
follow library news
You won't need any plastic library card but you can borrow books by using Tuudo's barcode. Tuudo will remind you of the due dates and notify if you have available requests. You can also check how the SeAMK Library is open and read library news.
Download the free Tuudo app and activate your library card. As simple as that!
In case of any problems, please send feedback to Tuudo by email info(at)tuudo.fi or contact the library.