Agriculture Library moves to Seinäjoki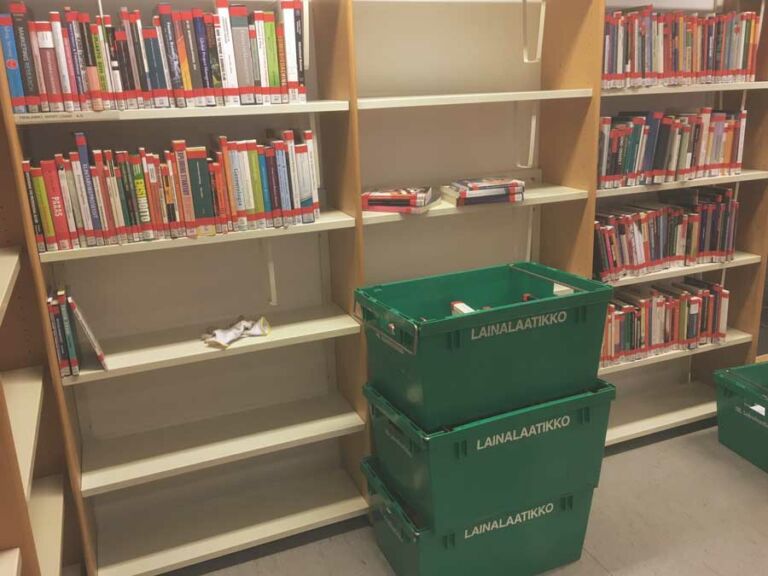 SeAMK Agriculture Library's services and collections are going to be moved to Frami Campus in Seinäjoki in December-January. The last opening day was December 14th 2018.
Services will be moved to SeAMK Library
Collections and services of SeAMK Library and Agriculture Library will be united in the refurbished Campus House. After that all library services at SeAMK are centralized in Campus House at SeAMK Library. During holiday season there are changes in library's opening hours. SeAMK Library is open 9am-5pm in December 17–21. Library will be closed Dec 24, 2018–Jan 6, 2019. Patrons may return their loans, and check-out their reservations by using the self-check-in and out machines situated in Tapio-sali on weekdays during the weeks 52 and 1.
Starting from Jan 7th library will be open Mon–Fri 9am–6pm. Please check the opening hours before your visit!
Longer loan periods because of the move
Agriculture Library's collection will be moved to Seinäjoki at the turn of December. Because of the move and holiday season there will be longer periods for the loans. Please check your due dates and renew your loans in time to avoid the charges. You can renew your loans by using SeAMK-Finna.
Pick-up your reservations on Dec 14th at the latest
You can pick-up your reservations from the Agriculture Library until the last opening day Dec 14th. After that you must pick them up from the SeAMK Library by using self-service. You can pick up your reservations from the book trollies and check them out by using the self check-in/check-out machines in the Tapio-sali in the Campus House, ground floor.
Book returns accepted until Jan 31st
You can return your loans until Thursday Jan 31st into the locker ("kirjapalautukset") by the main entrance (Sedu, Ilmajoentie 525). The locker will be emptied once a week.
Contact information
Library's contact info starting from Dec 17th:
SeAMK Library
tel. +358 40 830 0410 & +358 40 830 0419
email: kirjasto(at)seamk.fi